06.14.22
Get to Know GAN
Preserving Tradition, Renewing Craftsmanship
GAN incorporates fresh designs, colorways, and techniques—all brought to life by the hands of global artisans. This ecosystem of innovation emerges from designers who reinterpret the application of traditional techniques to contemporary hand-knotted rug designs. GAN hand-crafted rugs are not merely objects—they are a system of shapes and volumes that redefine the concept of craft.
Inspired by the Heart, Created by Hand
GAN hand crafted rugs and poufs are artisanal crafted piece by piece. Each is created in India from a collaboration between experienced artisans, who use natural fibers like cotton and wool, and designers who adapt their vision to artisanal skills. Haworth is proud to be a part of GAN's continuing efforts to bring fair trade opportunities to entrepreneurial women in a country built on craftsmanship and tradition.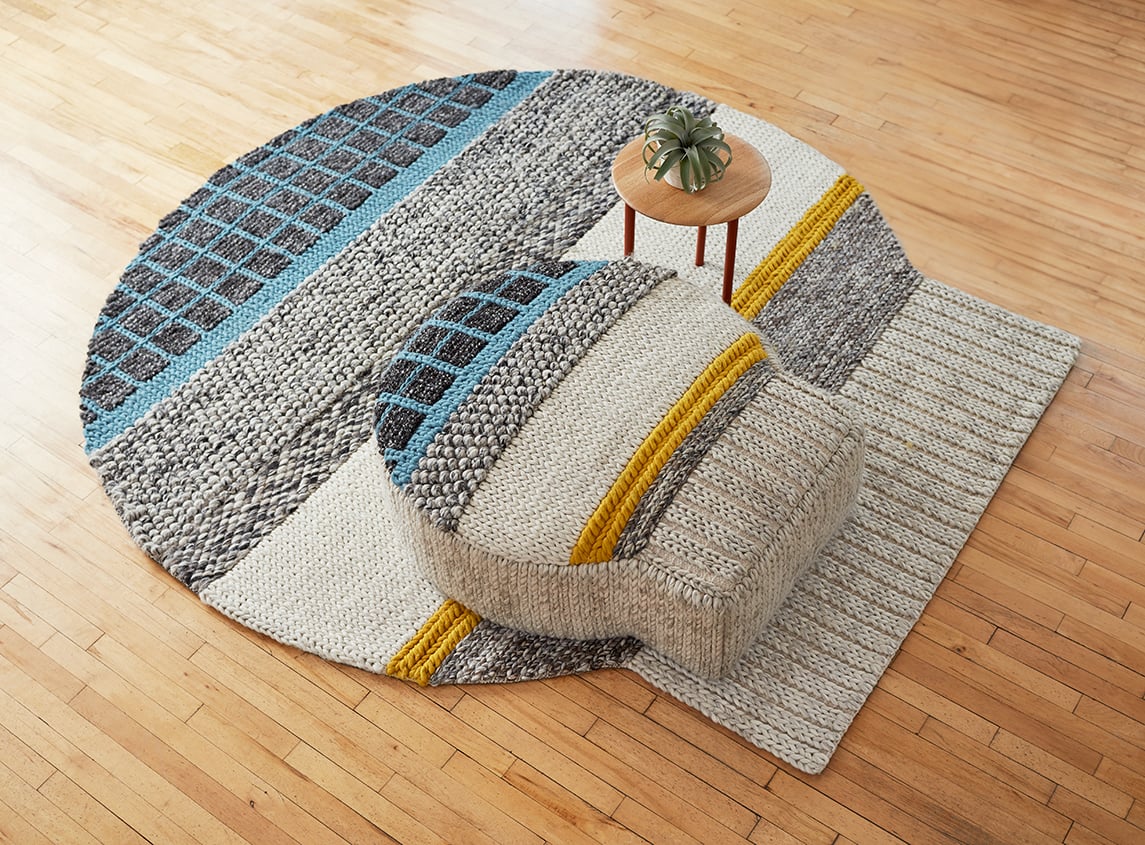 Mangas Original
The playful patterns and shapes of Mangas Original rugs and poufs offer an alternative spot for an impromptu meeting or just to relax. Large knots of handloomed wool add a cozy softness that draws people in. Mangas Originals add visual and tactile interest wherever they are used.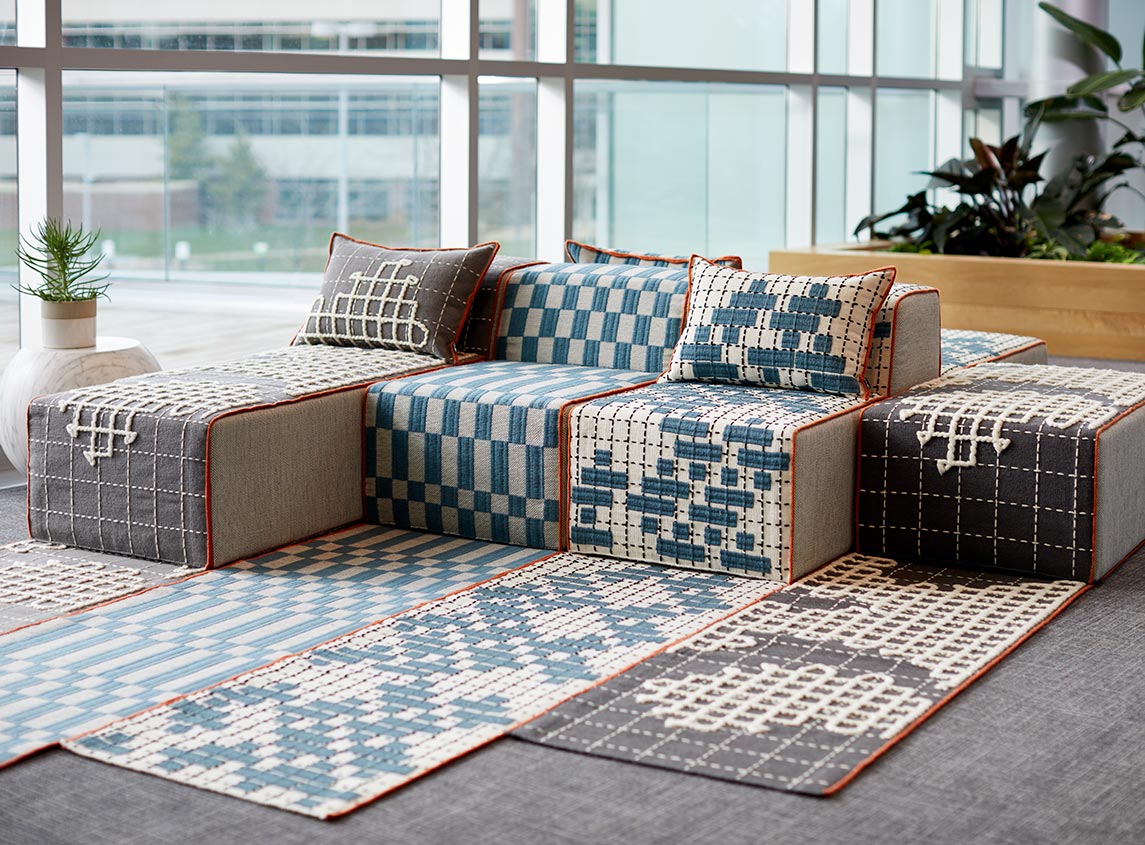 Bandas Space
Bandas Space is a new iteration of what it means to be modular. An ingenious system blends soft seating with coordinating runners and pillows. When paired together, the runners and seating give the impression that the furniture flows right into the floor. The same set can be rearranged for different uses and compositions, letting you change the appearance of your space as often as you like.
Diagonales
Designed for both durability and style, Diagonales grounds any social space, drawing people into the inviting atmosphere it creates. The lively palette of neutral and saturated color combinations help to anchor and define spaces, creating distinct spatial boundaries.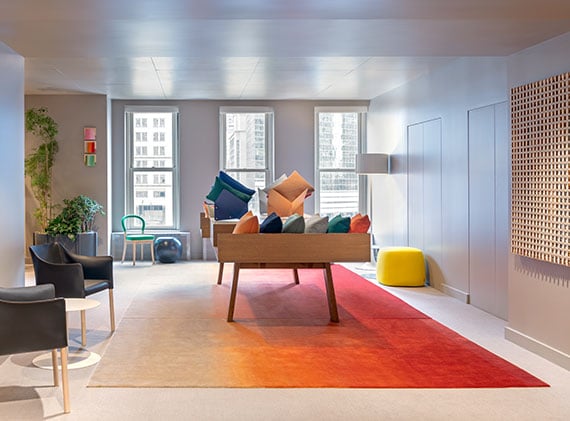 Hand Knotted Degradé
The ombré effect of Hand Knotted Degradé is visually pleasing and will anchor any collaborative or social space. With rich colors that fade from dark to light or dark to tan, Hand Knotted Degradé rugs are available in viscose or wool and create a calm environment for contemplation.

Empowering Women Artisans
In 2010, GAN and designer Patricia Urquiola joined together to help a group of women embroiderers who had become unemployed. Through the GAN Women's Unit, they were employed to make Patricia's new Bandas Space collection, delivering a unique product: modular embroidered rugs. Each piece is easily portable and small enough for one person to work on, enabling the women to balance their work life with family obligations.